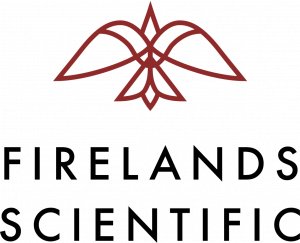 Even if you've never heard of the Firelands Scientific dispensary in Huron, you've likely seen the brand if you are an Ohio medical marijuana card holder.  Firelands Scientific is one of the most cutting-edge cannabis cultivation and processing facilities in the state.  The company was the producer of the first legal cannabis product sold in Ohio in January 2019.
The company also owns and operates a single dispensary located in Huron, OH.  It was the 53rd dispensary to open in Ohio with an opening date of May 21, 2021.
Firelands was founded in 2017 by current CEO Jeff McCourt.  McCourt, an attorney, has a mother who suffers from severe rheumatoid arthritis.
In October 2020, the company was certified as a B Corporation, joining brands like Patagonia and Ben & Jerry's who are committed to doing business for good.