How would you rate your experience at this dispensary?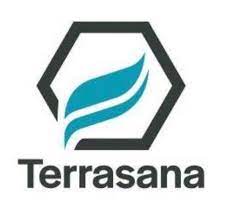 Terrasana Labswas the first dispensary to open in Columbus, Ohio in March 2019.  The dispensary is located in the Grandview Heights neighborhood of Columbus.
CannaMed Therapeutics LLC dba Terrasana Labs was founded by Craig Maurer, Anurag William Kedia MD and Todd Yaross.  Yaross currently serves as CEO with Maurer as President and Kedia serving as Chief Medical Officer and Head of Research.
Terrasana currently operates 4 dispensaries in Ohio.
Dispensary Address: 656 Grandview Ave Columbus, OH 43215-1120
Phone Number: 614-434-6929
Email Address: info@terrasanacannabisco.com
Website: https://terrasanacannabisco.com/locations/columbus-medical-marijuana-dispensary/
Hours: 10am - 7pm (Mon-Fri) / 10am - 5pm (Sat-Sun)
Promos and Coupon Codes: 20% off for Veterans or Ohio Indigent Status
License Number: MMD.0700012
License Issue Date: 03/21/2019
License Expiration Date: 07/01/2023
Representative/Supervisor: Yaminah Cline
Rep/Supervisor License Number: MME.05200501
[iframe width="800" height="800" src="https://terrasanacannabisco.com/menus/columbus-menu/"]