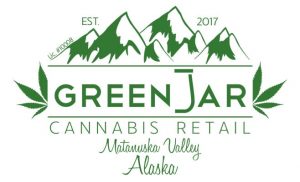 Green Jar dispensary opened in 2017 in Wasilla.  The dispensary is owned by Bailey Stuart, Caleb Saunders and Christopher Farris.
In February 2017, all Cannabidiol or CBD products were seized from Green Jar and 9 other Alaska dispensaries after a tip from a USPS worker said there were leaking CBD vials.  The products were seized because they did not follow the seed-to-sale tracking process required for marijuana products by Alaska legislation.
"I still don't think they had any right to take my product.  It's just not a fight I can afford to make," Green Jar co-owner Caleb Saunders said, when asked if he would be appealing the decision.
Alaska's Marijuana Control Board met with Alcohol and Marijuana Control Office enforcement officers after the seizure to discuss CBD products.  It was determined that CBD products are in fact regulated as marijuana products and must follow the same tracking guidelines.