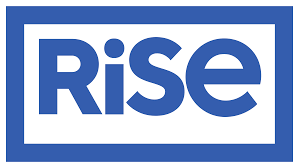 Rise Medical Marijuana dispensary in Lorain, Ohio is owned by Green Thumb Industries or GTI Ohio LLC.  GTI is a large Chicago based cultivator and retail operator.  GTI currently operates 5 dispensaries in Ohio and 31 dispensaries in 9 states under the Rise brand.
Green Thumb Industries is run by founder and CEO Ben Kovler and CFO Anthony Georgiadis.  GTI cultivates, manufactures and distributes cannabis products under the brands Beboe, Dogwalkers, Dr. Solomon's, Good Green, incredibles and Rythm. The company also owns and operates rapidly growing national retail cannabis stores called Rise. The company runs 16 manufacturing facilities, 66 open retail locations and operations across 14 U.S. markets.
The company came under scrutiny for being involved in a federal pay-to-play investigation in March 2021.